What a scary week in first grade this was!
One of my sweet students had been struggling- he seemed to be losing some of his academic skills and couldn't do things he could a few weeks ago. He also seemed to be feeling poorly- he was very pale and sluggish. My student teacher and I contacted his mom, and she made an appointment for him. Tuesday morning, though, Trae couldn't walk when he got off the bus. His mom immediately took him to the ER, and he was admitted right away.
By Wednesday morning, they had a diagnosis- a very large tumor on his cerebellum. The doctors said it couldn't have been any bigger, and they couldn't believe he hadn't lost functions yet. Thursday was surgery day, and although it was a long surgery, it went very well. He is recovering now, moving a little and talking, so that is GREAT news!
Mom reading to Trae 2 days after surgery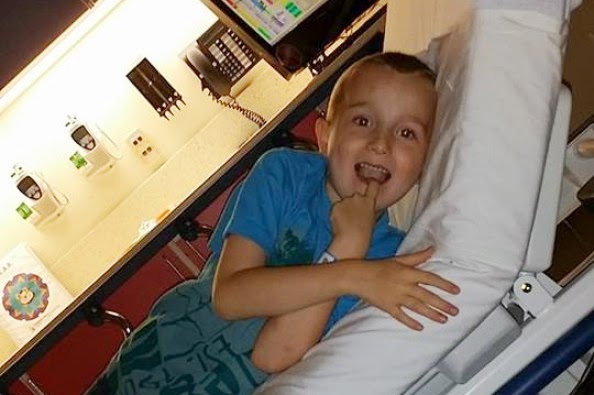 Check out that infectious smile!
I have permission from Trae's family to share his story with you for two reasons. First- don't ever hesitate to contact parents if you have a concern or notice something just "off" about one of your students.


Second- I will be donating my October TPT earnings to Trae's family to help them (at least a little) cover some of the expenses they will be incurring while Trae is in the hospital and in rehab. We hope for a quick recovery for him, of course, but taking time off of work, driving back and forth to the hospital daily, etc., can add up quickly.



Please take a moment to check out my little TPT store and see if there is anything you could use, and don't wait to purchase! Wishlisting items to purchase later won't help Trae and his family. Here are a few of my most popular items right now to check out: