Hi friends! I have been super busy finishing some things up for TPT's Back to School Sale….and STILL need to get to school to finish setting up my classroom! I'm sure all of you have been equally busy!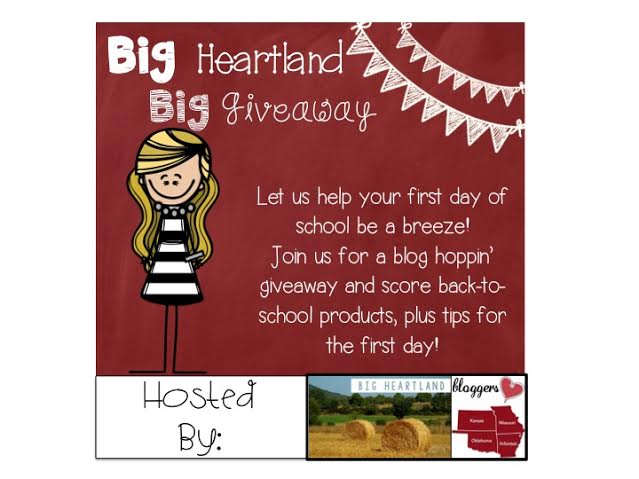 I'm joining the Big Heartland Bloggers for a HUGE giveaway link up. I'll be giving away my brand-new 5 Minute Calendar & Weather Workbook set! I've been using this in my classroom for two years, but I just put the finishing touches on it to make it TPT publish-worthy (cuter fonts, cover, etc.) to make it available for YOU.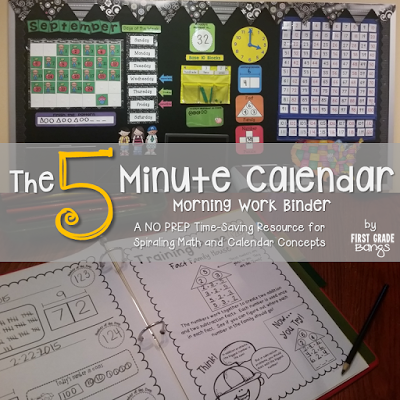 Calendar Time used to be one of my favorite times of the day. In my classroom, it was part of our Morning Meeting and helped us start our day off right. Daily review was necessary for helping students understand the concepts of days, months, and year. We also incorporated tons of math concepts for daily review so students would really, really grasp them.
Then RTI happened. And QCI. And Leader in Me Class Meetings, Reader's and Writer's Workshop, Shared Reading, Guided Reading, Literacy Centers, Guided Math, etc., etc., etc. Lots of fabulous good ideas and best practices mandated by administration to help students be successful.
Don't get me wrong- I am a huge fan of many of these practices, but unfortunately, there are an unchanging number of hours and minutes available for daily instruction. That means something is going to get cut, and for many primary classrooms, that means calendar time is a thing of the past.
I developed The 5 Minute Calendar system as a way to quickly continue to review calendar and spiraling math concepts with my students. We have a calendar wall in the classroom and students have a Calendar Notebook with 1/3 of a page to complete each morning as soon as they arrive.
It really only takes them about 5 minutes to complete their Daily Page! After a new skill is introduced on a Training Page, it is practiced for 6 days, then the other topics spiral back in for review.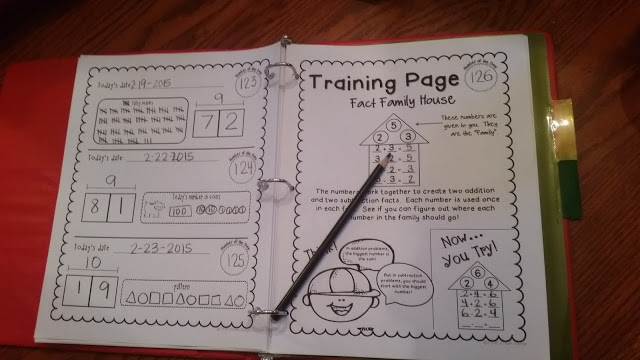 I use it as Morning Work in my classroom, and the kids complete the activities independently as they trickle in in the morning (unless we are on a Training Page- we do those whole group, but it still only takes……you guessed it. 5 minutes!). I have students who arrive by the latest bus, then eat breakfast, so by the time they mosey on down to my classroom, they really only have about 5 minutes to get their work done!
Here is a little sneak peek at what topics are covered: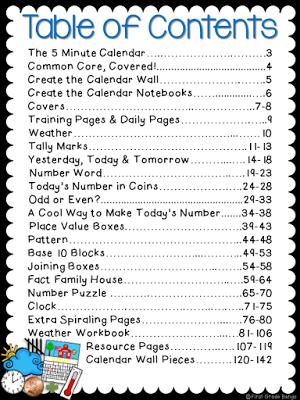 I've also packaged the Weather Workbook separately, so although it is part of the 5 Minute Calendar, you can also get it on its own if that is all you need. I've added dates on all the calendars (my firsties always struggled with getting the right date in the right box on a calendar, so that is done for them!) for this school year (2015-2016) and I'll update them each summer so you can download the new version for free each year.
To check out both of these products, just click on the covers:
Enter the Rafflecopter at the bottom of this post to win a set of these resources for your own classroom!
If you need calendar cards for the year, I have those bundled for you here: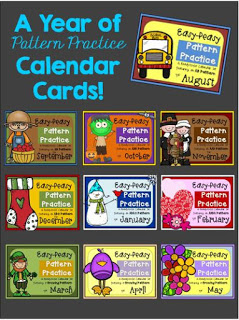 and you can try August for free!