TPT is having a gigantic Cyber Sale on Monday and Tuesday. Every item in my store is marked 20% off, and when you apply the code of TPTCYBER, you will get even more of a discount- 28%!!!
Time to go empty my own cart… 🙂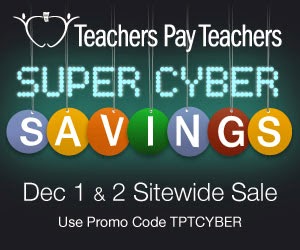 Hope you had a wonderful Thanksgiving with your family! Time to get busy putting up the tree, now. If you are like all of my Facebook friends, you probably have already done that. I, however, need to get it in gear and get my Christmas on!