Below are the plans I have been using for Math Stations the past two weeks. I have to say that they are going very well so far! The students are enjoying having a lot of hands-on math activities to practice, and they are learning how to work with a group (always an important but challenging skill for 6 year olds!).
If you click on the pictures, you will be able to access hyperlinks to the activities I used.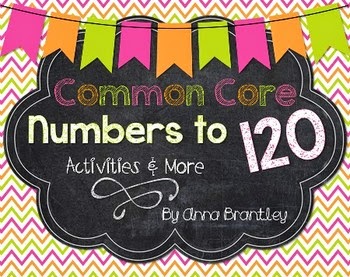 The first week, all of the activities were from one unit- Anna Brantley's Common Core: Numbers to 120 and More.