Do I have your attention yet? Well then, I have two more words for you
:
GROCERY STORE
Every week, we spend time practicing our math skills and using them in real-life applications. Everyone's favorite is the Grocery Store!
Students love it because it is fun.
I love it because it hits so many skills all at once (and I have fun, too!).
That, my friends, is what we call a WIN-WIN.
It's nothing fancy- we simply have a stash of empty boxes and containers the kids brought in at the beginning of the year. I write prices on them with a sharpie, and we dump out a basket of coins on a table. Students choose an item, read the price, and then build the number using the coins. They must create the exact price.
We spent the majority of the year working with dimes and pennies only (so they could really internalize the place value concept). We recently added nickels, and in another month we will introduce quarters into the mix.
Students follow a simple protocol. We practice waiting in line respectfully, looking the cashier (me) in the eye and saying, "Hello. I would like to buy this item, please." After I return the greeting and name the price they owe me, the student must count out their coins, starting with the most expensive ones.
"Thank you and have a nice day!",
they depart with their item and go back and shop again.
Simple, yet so effective!
It is easy to differentiate for high-flying students- just put more challenging prices on some of the boxes, encourage finding more than one way to create a number, allow some students to purchase more than one item at a time, or even allow them to be the cashier (a class favorite)!
Now, for a freebie for my readers and followers:
I don't know about you, but we are starting to run dangerously low on supplies in my classroom. It always happens at this point in the year, and it is so frustrating when a student thinks they can't complete their work because they don't have a glue stick, or the right color marker, or ___(insert the item of your choice here)____.
We work really hard on being problem-solvers, and we do have some community supplies, but I am also trying to teach students personal responsibility through taking good care of the supplies in their school box (more successful with some than others).
Usually around this time of year, though, it is time to appeal for a few needed items, so I use the following note to send home to parents. I find it helpful to have a stack of these on hand. When a student mentions needing a supply, we simply check it on the note and send it home. Also, when we go through the list of items in the note, we almost always find that they need more than one thing. 🙂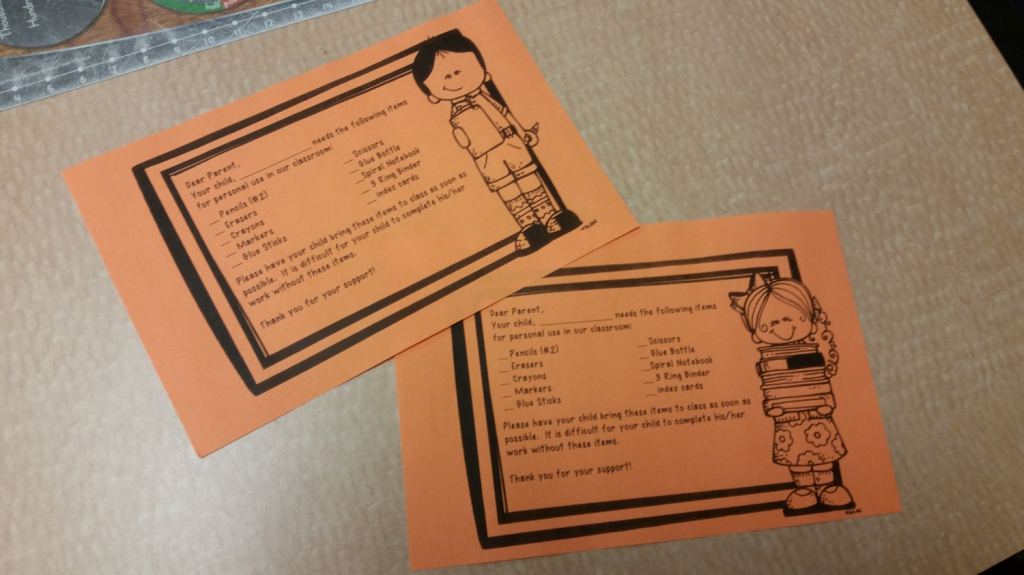 Just download and print on colored paper!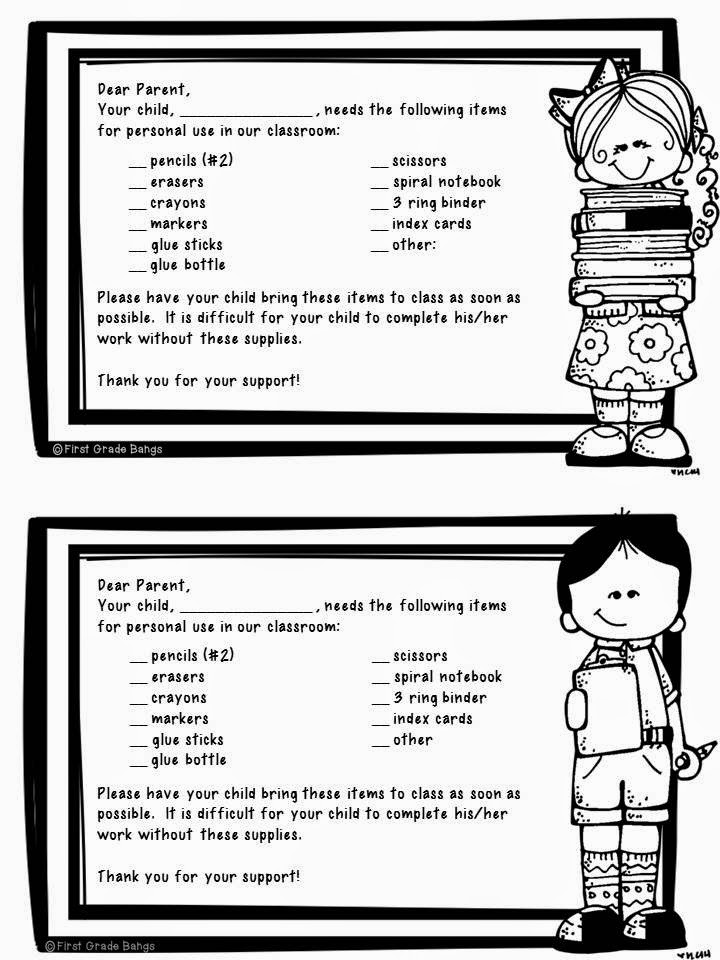 (click on the picture to download the note)
Special thanks to the following artists for the clipart and fonts used!
Linking up with The Primary Chalkboard….check out other fun ideas!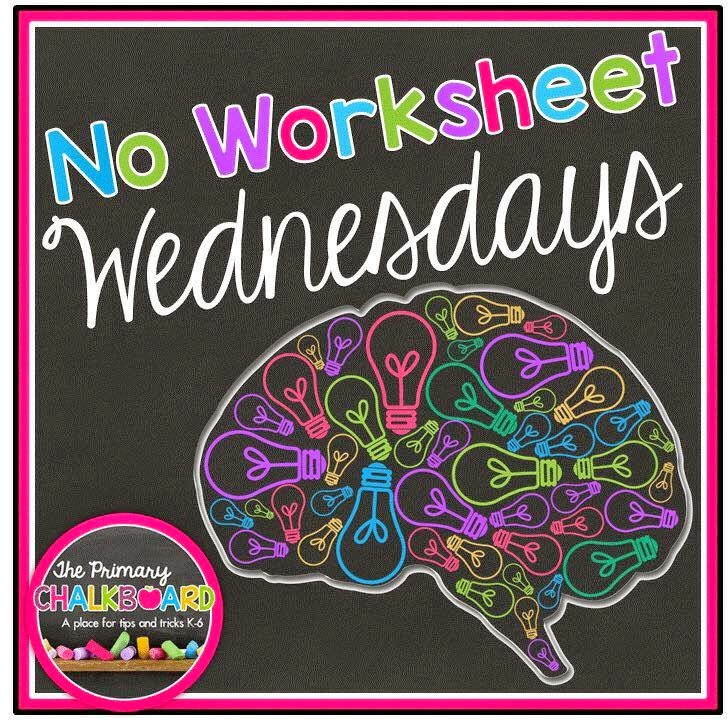 Have a terrific rest of your week!