Amazing Words for Amazing Readers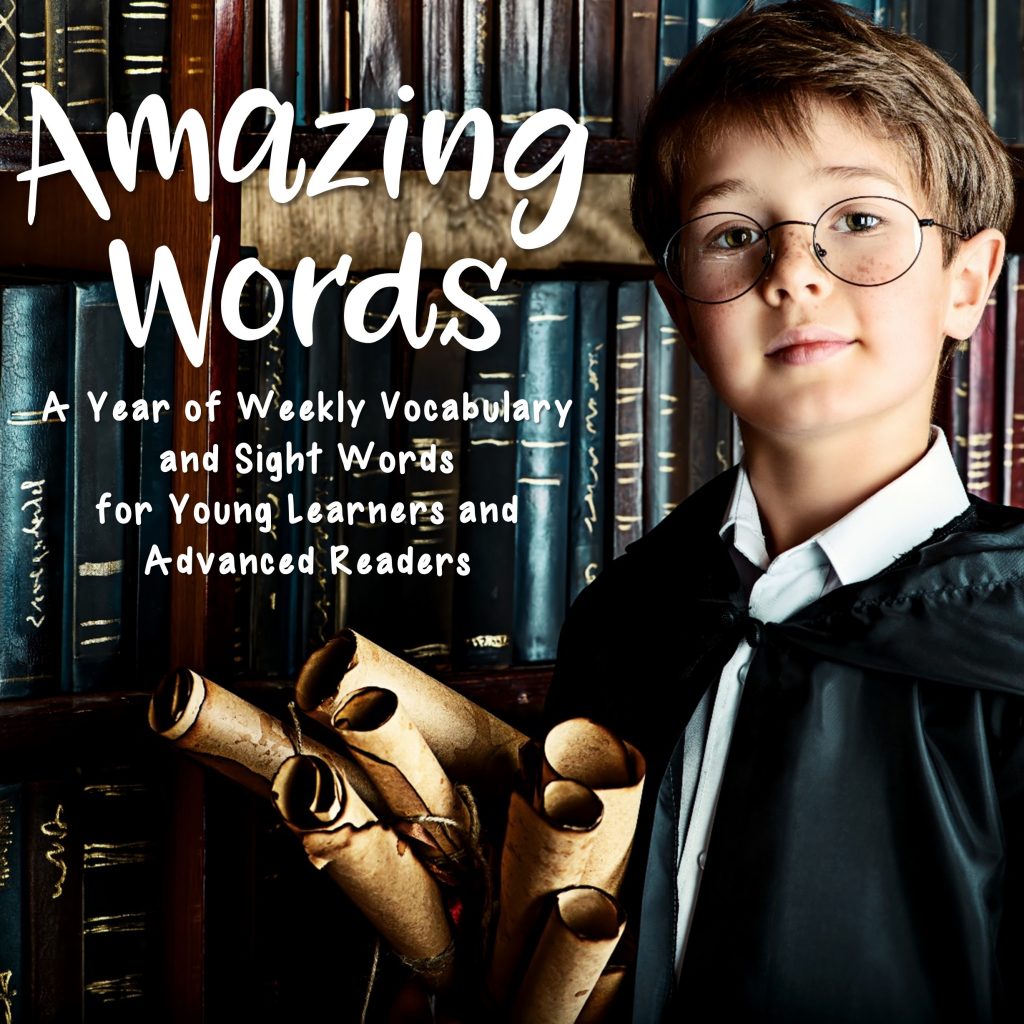 How do you keep your high readers challenged and engaged?  I am blessed to have a lot of great readers this year.  They are so much fun to work with, and we have been enjoying working with above-grade level text, digging deeper into the text, and learning how to use text evidence to make inferences and predictions.
Most teachers will tell you that a big part of first grade is mastering sight words.  In our school, we use the Dolch lists, and students need to master the Pre-Primer, Primer, and First Grade words.  For some students, this is quite a challenge, and we work on 5 words each week, ensuring that they have learned them all by the end of the year.
My higher readers, however, had no difficulty at all knocking out those lists in the first quarter, so I needed to figure out a way to keep these kiddos growing as readers.  Keep them stretching those reading muscles, per se.  
Cue the music for ….  Amazing Words!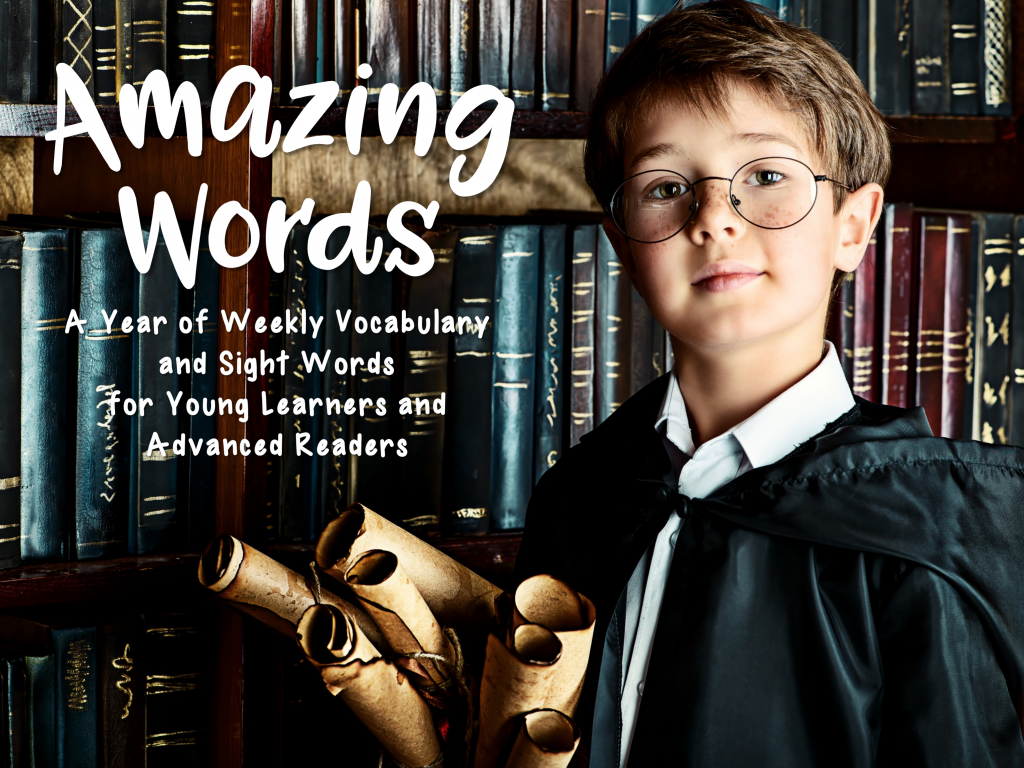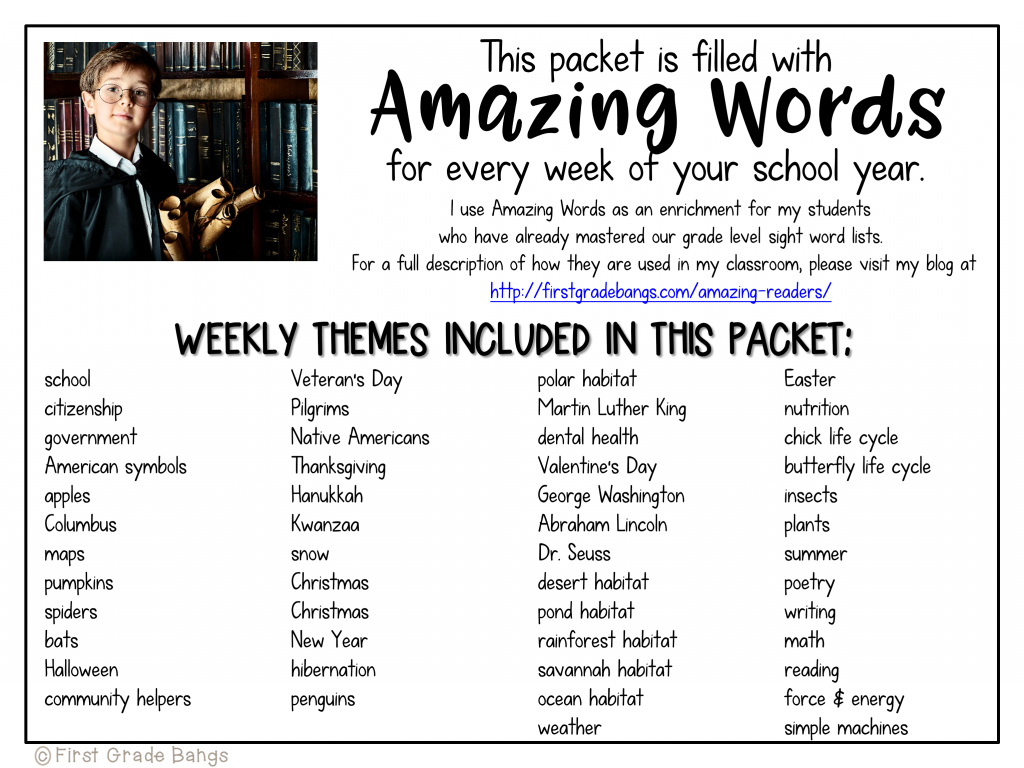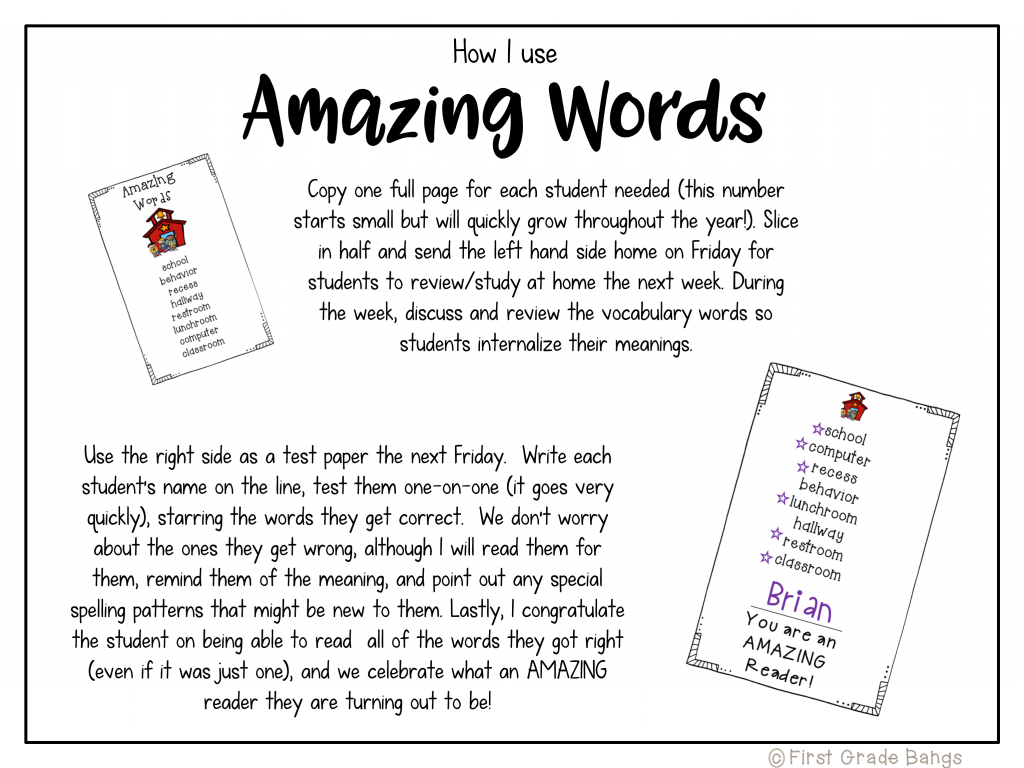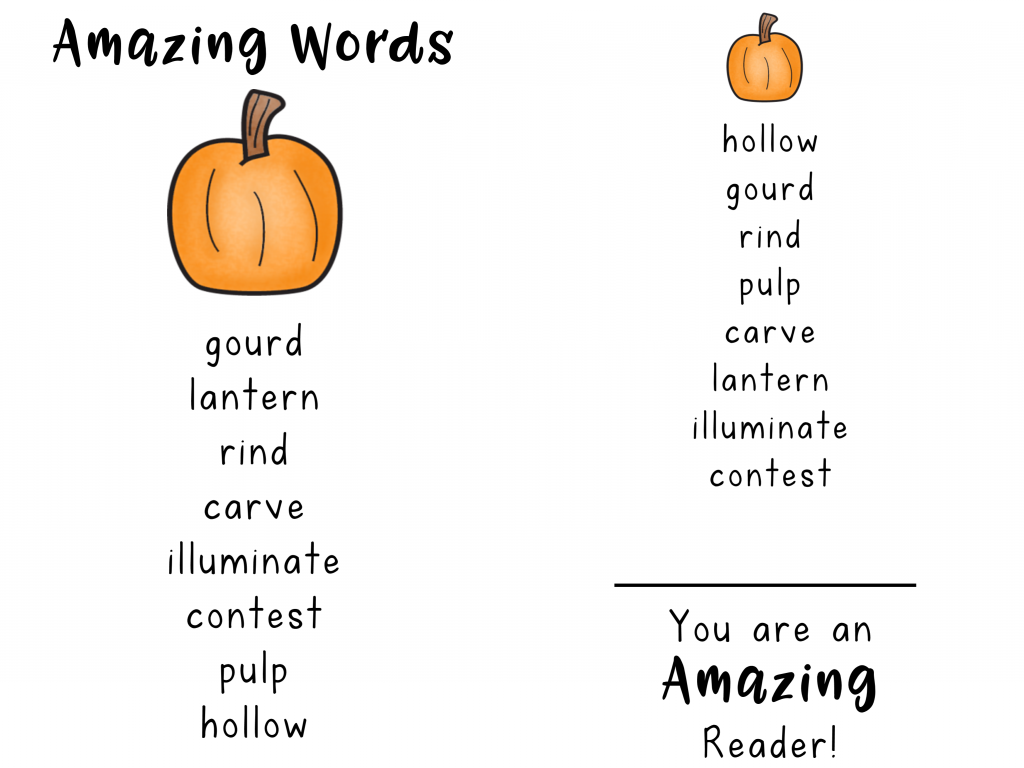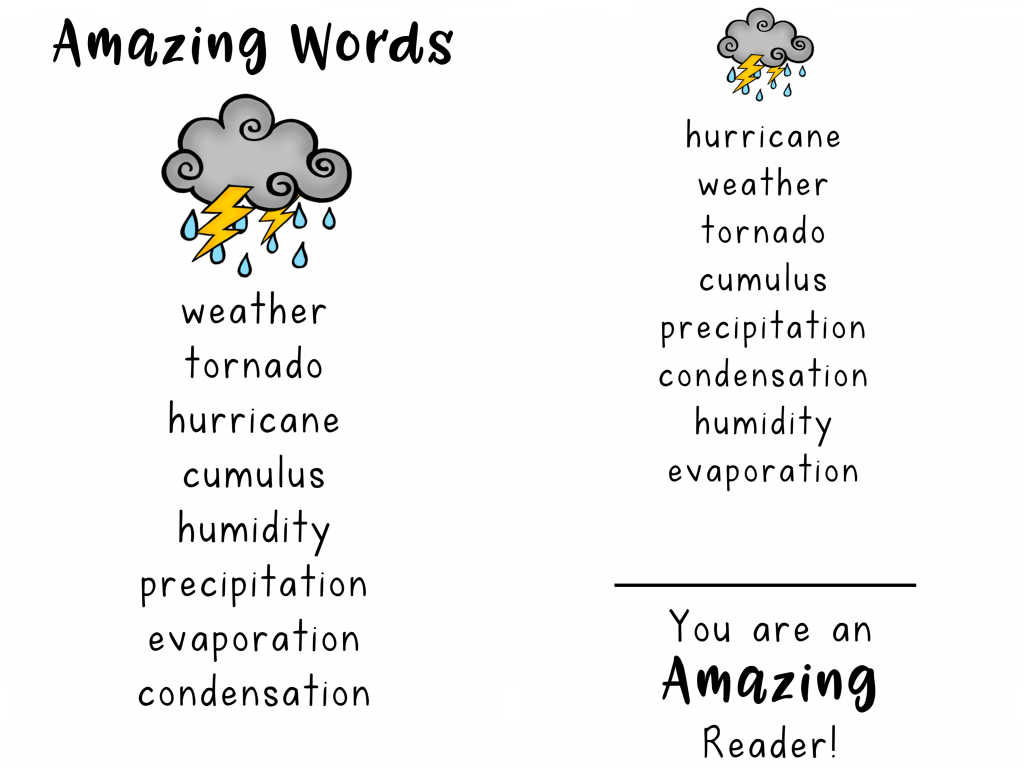 I created vocabulary lists for every weekly theme we learn about (mostly Science and Social Studies) and send the left half of the page home with students who have already mastered the first grade sight words.  On Friday when I test the other students on their sight words, I pull my high readers one at a time and see if they know how to read any of the Amazing Words (I use the right half for the assessment).  I just star the ones they get right- these are not a requirement, after all, and we celebrate how many words they got right.  These are difficult words with tricky spelling patterns!  Since they are hard words and are connected to the topic of the week, though, the students are extremely motivated to read them.  
Here is the best part- my other students quickly caught on that some students got to practice fun words.  It was in October, and they noticed that some kids got to read SPIDER words.  What?  How did they get to read those?  The classroom was abuzz, and when I explained that those students had already shown me that they could read all of our first grade words….well, it was GAME ON.  Now everyone was motivated to knock out those high frequency words so they could practice reading Amazing Words, too.
I highly recommend using this method to keep students motivated and excited.  Most students discuss the meanings of the words with their parents while practicing them at home, so that is a bonus.  We cover the meanings in class, of course, but vocabulary reinforcement is always a good thing with developing readers. 🙂
I have an entire year's worth of Amazing Words created, and just posted them in my Teachers Pay Teachers store.  You can grab them here:
Amazing Words
Have a great weekend!
🙂 Stephanie